Posted by : Rhyf Ahmad
Friday, June 06, 2014
Tadi pagi ada kejadian yang menegangkan sob, bikin dek-dekan, ampe gag bisa makan ane yakin. Gimana engga, flashdisk kesayangan ane, ga bisa dibuka, n mesti diformat katanya. Data-data penting ada di situ semua gan, mulai dari data sekolahan, skripsi DLL (Dan Lupa Lagi). Ane cari solusinya di mbah Google, banyak cara mulai dari pakek chkdsk ampe apa tuh namanya lupa, gag mempan. Tapi, ada satu tool yang sangat ampuh untuk mengembalikan data yang ada pada tuh flashdisk, kira-kira apa yak?
Yang pertame, agan buka noh sopwer ZARnya, kemudian pilih Data Recovery for Windows and Linux
Setelah itu, agan pilih drive mana yang akan direcovery, klik next.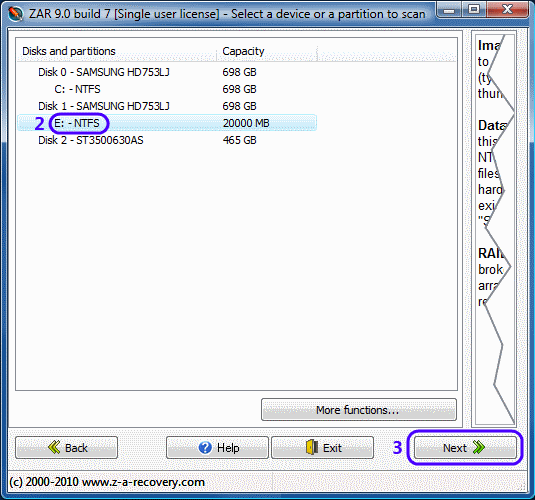 nanti bakal muncul cluster block kayak agan waktu nge-defrag harddisk.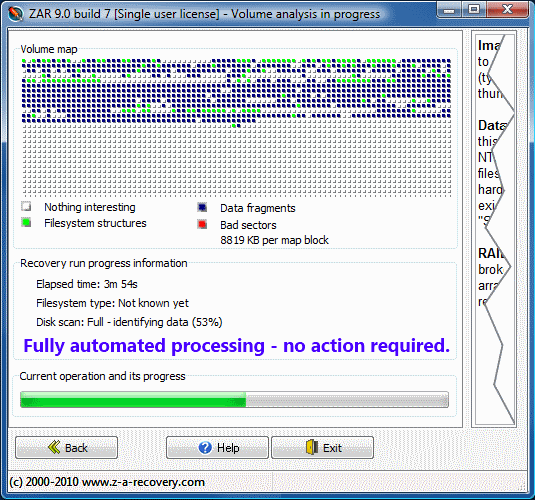 Jika sudah selesai, centang semuanya, agan klik aja di bagian ROOT, maka otomatis tercentang semua (untuk versi evaluasi, agan akan dibatasi penggunaannya gan).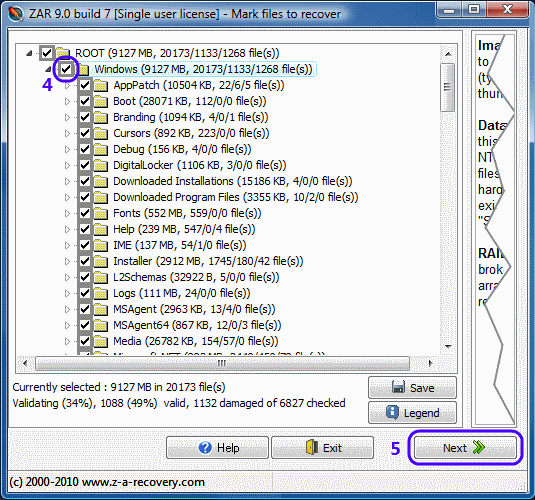 Klik Next dan akan muncul lagi yang beginian :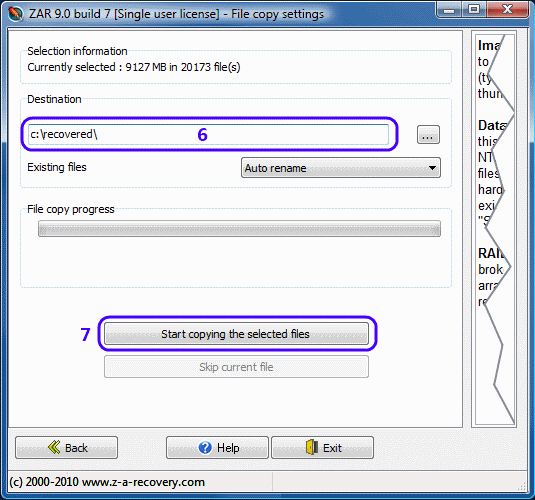 Sebelum menekan tombol Start copying the selected files, agan tentuin dulu di direktori mana file hasil recovery itu akan disimpan. Caranya tinggal klik Browse Button di sebelah angka 6 pada gambar di atas.
Waktu selesai tergantung besarnya drive dan banyaknya file, jadi ya tunggu aja ya gan. :)
Mohon maaf, ane udah janji gan, ga bakal nyediain sopwer Shareware menjadi full version.
So... cari sendiri di Google ya, banyak koq.. hehe...
Tested :
Processor Dual Core 2.2 GHz
2 GB RAM
Windows 8.1 32bit
Trust me, it's work :D
Related Posts :
Recovery Software, Tips 'n Trik, Utilities
Recovery RAW Format System or Volume Does Not Contain a Recognized File System